CURB SIDE ASSISTANCE ONLY:Closed to Public Until Further Notice!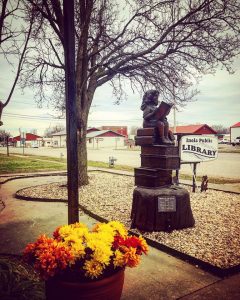 DUE TO THE GROWING CONCERNS OVER THE CORONA VIRUS, WE WILL REMAIN CLOSED TO THE PUBLIC UNTIL FURTHER NOTICE. WE APOLOGIZE FOR ANY INCONVENIENCE THIS MAY OFFER YOU.
WE ARE HOWEVER OFFERING CURB SIDE ASSISTANCE. IN WHICH CASE ALL YOU NEED TO DO IS PICK OUT YOUR BOOKS/MOVIES/WHATEVER AND GIVE US A CALL. WE WILL WALK THEM OUT TO YOUR CAR.
WE LOOK FORWARD TO SERVING YOU, OUR COMMUNITY.
MONICA CLARK-DIRECTOR