Fall Book Sale!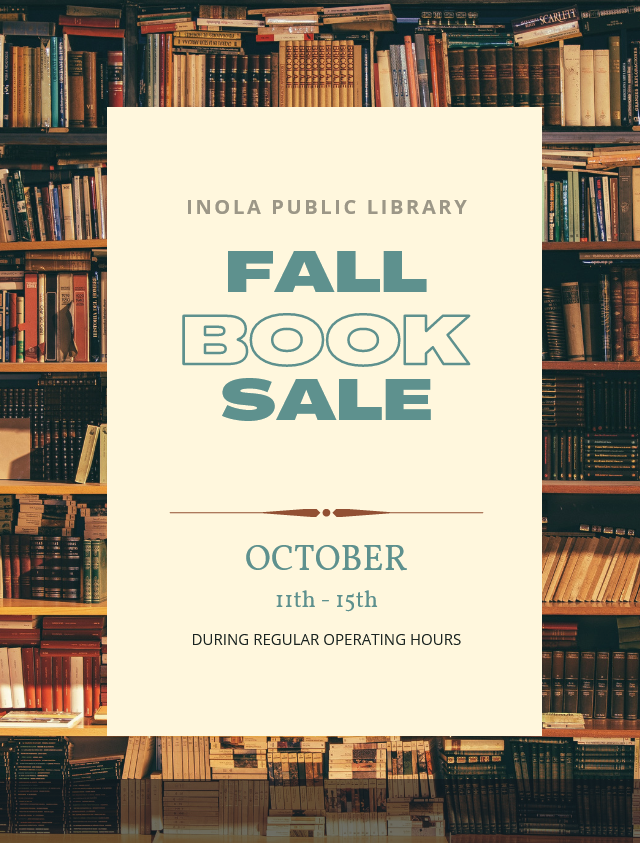 Please stop by for our annual fall book sale!
It's very simple, you show up, we hand you a bag, you fill up the bag with your selections and pay $5.00.
We have books for ALL age groups.
DVD and Audio books are $1.00 a piece.
We hope you come and see us!