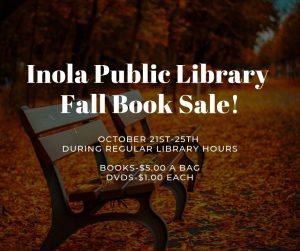 Please join us for our Fall Book Sale. October 21st-25th. The sale will take place in our community room during regular Library hours.
Books will be $5.00 a BAG
DVDs will be $1.00 Each
We are currently taking donations, so please bring in any books or DVDs or audio books you are wanting to get rid of!
We look forward to seeing you there!