" The more that you read, the more things you will know. The more you learn, the more places you'll go."— Dr. Seuss, "I Can Read With My Eyes Shut!"
Programs for Children
Story Time
Story time is a wonderful program created just for kids who love to read, and make crafts!
Where: Community Room – Inola Public Library
When: Wednesday mornings at 10:30 A.M
(For the exception of the first Wednesday of the month)
Who: Kids of all ages are welcome. We encourage all members of the family to attend.
Summer Reading Program
Please join us for the most excited time of the year at the Library. The Summer Reading Program 2019 "A Galaxy of Stories" will rocket off on July 9th and run through the month, landing on July 30th.
The program takes place every Tuesday and Thursday mornings, from 10 A.M – 12 P.M. Children will get the opportunity to experience reading at a whole new level. They will get the chance to socialize with children their age, as well as learn something new EVERYDAY they attend.
They also get the chance to show off their reading skills! By keeping track of each book read through out the program they are selected to win all types of awards. All of which encourage reading! We hope to see you all there!
Juvenile Book Club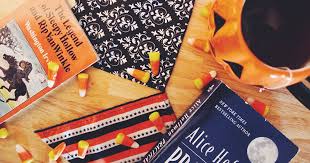 Calling all Juveniles! We meet once a month to discuss a book. The Library supplies the books for the children to enjoy and keep! We encourage children to READ READ read! This is a way to allow them to begin to build their own Libraries, all while teaching and broadening their literacy and perspective of the world around them. Please call the Library if you're interested in getting your kid signed up.