Looking for a book or eBook from the library?
Whether you're looking for a good mystery, some serious non fiction or fun popular fiction, we've got your genre.
Discover Your Next Good Read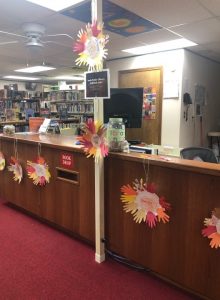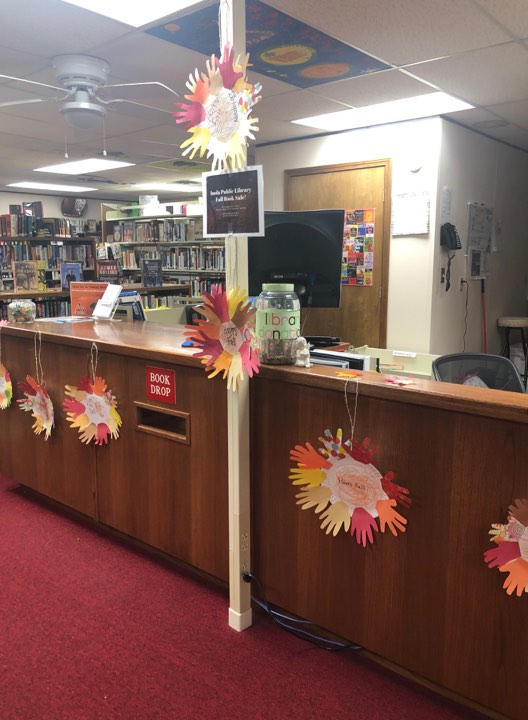 The Library is looking more and more like Autumn these days with the help of our Story Time children. Pictured are the crafts these kids worked on yesterday morning! Thank you Betty Ross and all the parent volunteers for always putting on such a wonderful program.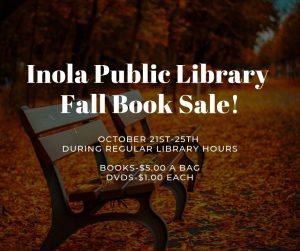 Please join us for our Fall Book Sale. October 21st-25th. The sale will take place in our community room during regular Library hours. Books will be $5.00 a BAG DVDs will be $1.00 Each We are currently taking donations, so please bring in any books or DVDs or audio books… Continue Reading Fall BOOK Sale!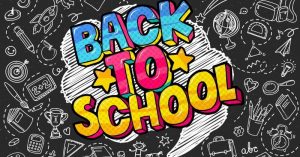 Please join us for Story time as we celebrate back to school week. We will have snacks, crafts and stories! Please join us in the Community Room at 10:30 A.M. this coming Wednesday on the 14th. We hope to see you all here.
Monday, Wed, Friday: 10 am to 4:30 pm
Tuesday, Thursday: Noon to 7:00 pm
Closed Saturdays and Sundays